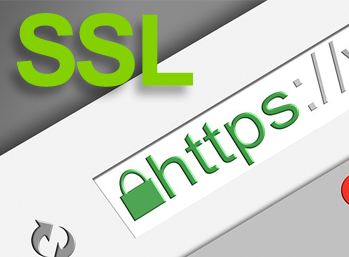 It's All About Security and Yes, it Will Cost a Bit.
Cost … time  and/or $
When Google launches Chrome 68 in July it will warn users about HTTP sites – you should seriously think about SSL.
If we've met you have likely heard us mention HTTPS and SSL certificates and how these would eventually be required for all websites in order to be deemed secure – and no longer JUST for e-commerce sites. Well, according to Google, websites now have until July when Chrome 68 releases.
Google Chrome and other internet browsers have been working toward this for quite awhile, the change is similar to the shift to responsive/mobile ready sites a couple of years ago. Last year Google (Chrome) and Mozilla (Firefox) began the push towards universal encryption by changing the UI on their browsers. In addition to the padlock icon, any website with current SSL certificates installed is marked  as being "Secure."
You may have noticed that when visiting sites that were not using SSL certificates you would see a "Not Secure." notice. This was done gradually. The warnings started out warning users when they were about to enter a password while on an insecure site. The next step was to warn site visitors of sites that were not using SSL certificates and you may have see the "Not Secure" notice in text fields. With the release of Chrome 68 in July, any website without a current SSL certificate will receive a "Not Secure" indicator in their address bar. like the sample below.

Why Should it Matter?
Technology is advancing and growing in huge leaps and bounds daily. The HTTP  protocol is ancient in the tech world and it has been fine for its time. Unfortunately, HTTP is not secure. When you make an HTTP connection with a website that connection is not secure. That means that anyone can watch on the connection, steal or manipulate any data passed back and forth and it's not that hard to do….
HTTPS is secure. A website using current SSL certificates ensures that data being sent back and forth is encrypted. Without the ability to translate the encryption the data cannot be used. Beyond security, HTTPS also blocks ISPs from adding ads on your website, it is faster and performs better than HTTP and you have to have encryption in order to use HTTP/2, which is becoming more widely adopted across the internet – but that's a tale for another day.
What's the Next Step?
You need to install an SSL certificate and migrate your website to HTTPS. If you have a single website without sub-domains this can be a fairly simple process. If you are using sub-domains or even if you have multiple domains you'll want to find a more complex certificate. There are many solutions available and we can help – just ask.
Once the SSL certificate is installed your website will need to have all its pages, links and images migrated as well. gain, we have a process to implement this for you which can include redirects from the previous pages as needed.
July may seem like a long way away but there are MANY sites that require this move. Ask us about what we can do for you and we will quote accordingly and get things set asap. If you would like to handle this yourself, that is not a problem. You will just need to access your website cPanel and add the certificates through that interface. Ask us for your access if you do not already have it.
What if I Say No?
This is entirely an option. That said, you can likely expect that non-HTTPS sites will start to lose traction in the search rankings, they will be seen by clients and being un-safe and potentially be looked at as no longer relevant. (public perception). Just be sure to know – it's is happening whether we like it or not.
Hosting with us? Update!
If you receive your hosting through The Image Stop or Penguin Hosting (our hosting division) you very likely have had your site changed over and had your SSL certificate installed for free by now. This is just something that we offer to our clients as a value-add service. As a website hosting re-seller, we manage and assist in the running of our hosting clients' websites and do what we can to make your hosting experience the best it can be. Of the 4 re-sellers we work with, 3 have worked with us to provide free SSL to our hosting packages. The other one? Wel… let's just say we'll be down to 3 providers as soon as we can move our clients to another service. We do this to help our clients as all companies should. At least that's what we believe.  🙂
If your website is showing as being "Not Secure" and you are hosting with us please contact us and we will have a look asap. If you're not hosting with us, ask us about our hosting and let's see how we can help you with the change. 🙂