A Little Bit About WordPress and WHY We Specialize
*Stats shown here from techjury.net article – Dec 8, 2021
For this article, we will be dealing with the free publicly available WordPress.org platform and not WordPress.com
WordPress was first launched in May of 2003. At the time it was regarded as one of many blogging tools and was available at no charge to users in order for them to use and add to the platform via included updates and plugins which act similarly to apps on a smartphone – adding extra functionality and abilities.
Thanks to the changes to the core code, as well as WordPress' immense ecosystem of plugins and themes, users can create any type of website with WordPress… and we meany ANY type of website. For example, not only does WordPress power a huge number of business sites and blogs, it is also the most popular way to create an eCommerce store.
With WordPress, you can create:
Business websites
Blogs
eCommerce Stores
Membership sites
Portfolios
Resumes
Forums
…its limits are only within your imagination…
When PenguinHosting and its parent company The Image Stop ltd. began their "How can we help you?" focus for clients, we made an early decision to focus on one website system only and specialize in that system, jumping on board as WordPress specialists early in its development and we have grown with WordPress ever since. 
History has shown this to be a great decision. Not only have we managed to help MANY clients establish a solid foundation for their business websites and hosting but we have been able to help in the development process when clients have questions or issues related to their WordPress sites. Simply put – we know our stuff and share when we can.
On that note:
*WordPress stats for 2021 are quite remarkable:
62%

 

of the top 100 fastest growing companies in the US (Inc. 5000)

 

use WordPress.
Over 500 new sites are created daily using the free version of WordPress.org
Seventy million new blog posts

 

pop up every month.

There are currently 

over 455 million sites that use WordPress.
As unusual as it may sound, WP owes this entire success to its active and loyal community, not just a single visionary CEO. In fact, WordPress.org doesn't even have a CEO — the project is entirely run by volunteers across the world.
WordPress accounts for 62% of websites that use Content Management Systems.
Their closest rival, Shopify, holds only 5.4% of the market.
So What Does This Have to Do with Penguin Hosting?
Web hosting is one of the key components of every successful website. Choosing the best WordPress hosting for your needs can improve your SEO and increase sales. Penguin Hosting lives and breathes the same mission statement that its parent company The Image Stop ltd. does… "How can we help you?" 
With our target markets being smaller companies, solopreneurs, non-profits, and mid-sized organizations, we strive to be able to offer the very best to our clients at budget friendly pricing so that they are set and have a solid foundation moving forward. WordPress not only allows us to be able to do so but enables us to manage most issues and questions with skill and quick solutions.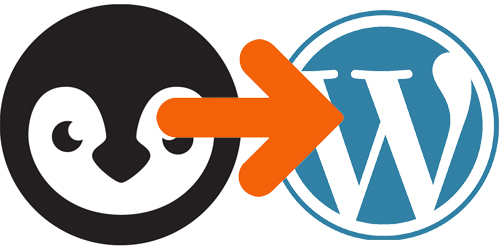 Need further information or assistance with your WordPress Hosting and/or website?