Get Better Hosting.
Quality website hosting shouldn't be a chore to get or maintain. Penguin Hosting does things differently and actually helps clients…
…well there's a crazy concept.
We Host Different
Forget About What You Think You Know About Website Hosting
Local • Unique • Personal • Safe
In an arena of literally thousands of options, a hosting company needs to stand above the crowd in service alone. Cheap is NOT the focus of consumers. Flashy is NOT the desire. Quality service with our customers, THAT is what needs to be first. That's us.

Compare Us...
Penguin Hosting is actually a reseller. We buy bulk space from some of the best hosting available and then resell it to our clients at a fraction of the cost they would pay directly. This way clients get better hosting AND great value.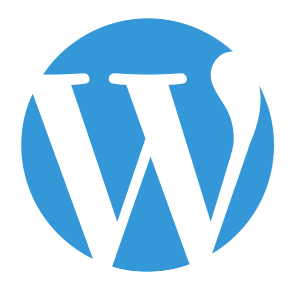 Wordpress Only
We choose to work with one of the best CMS platforms available and focus on delivering the best experience as a result. Not a 'jack of all trades' trying to manage everything for everyone but a focus on excellence in one arena.

Safe and Secure
We believe in delivering the best for our clients within a budget that they can afford. That said, we do not cut corners. We work with the best companies and security. Keeping our clients' sites safe and running so that they can focus on business.

Effective Support
No. We are not your standard support team. We do not waste time with repeated questions or take days to resolve simple issues. We know our stuff and work through hosting issues quickly and efficiently. 
Our Greatest Feature
We Manage – You Work Your Business.
Penguin Hosting operates with one goal in mind. Ensuring that our clients don't have to worry about their hosting and can focus on making their business thrive instead.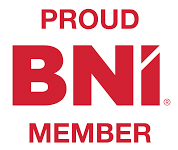 Let's start with honesty. No hosting is perfect or without issues. At Penguin Hosting – we manage this for you. No need to be on the phone for hours problem solving.

Not sure what is the best hosting for your needs? We source many suppliers and package the best for your situation. Often at lower prices.

We know web design. That gives us an advantage as we can better help you when there are questions or unknown issues. We get the whole picture.

Security – of course. All our hosting packages have our security focus in place.

Penguin Hosting does not bind its clients with limitations. We advise to the best solutions and keep things scalable for your future.

Fair. That says it all. We work with our clients based on a real relationship and not just a business to business exchange. We care.
Pricing
Web Hosting Plans & Pricing
Basic
WordPress Enabled

Email included

Free SSL

Bandwidth Protection

Managed Support

Domain Management

Backups and Updates

Unlimited Email Addresses
Pro
WordPress Only Hosting

Monthly Plugin Updates

Free SSL

Managed Hosting

Managed Support

Nightly Backups

Free CDN / Managed Performance

Email not included
Pro X
WordPress Enabled

Email included

Free SSL

Bandwidth Protection

Managed Support

Backups and Updates

Domain Management

Unlimited Email Addresses
Talk With an Expert to Get Started Today!
Unlike other hosting companies, Penguin Hosting does not take on every hosting client that comes to them nor do we leave it to clients to set up new hosting via an online, faceless order system. We start a real relationship with our clients so that we can recommend the best solutions for them and help from the start.
Let's start the conversation.
What They're Saying
Customer Testimonials
"…fantastic to work with and truly a professional in his field. Amazing company to work with. Highly recommended."
"vast. I am so happy with my new website and Greg helped advise to the URL, photos, referrals, etc…. I didn't know if a man could reflect my image as a woman, (lol, yes Greg laughed about that one, but it was a concern!) and you can see for yourself what a perfect fit he made my website with me. Even after his work was done, he made me feel welcome to ask for more and made sure that my ideas were valued and implemented. Love love love my experience working with him!! Thank you!"
"Great service, great expertise. You're in good hands!"
No Pressure Hosting
Connect with us for a complete overview of our unique hosting system and how you can enjoy the ease of Penguin Hosting.
PenguinHosting.ca
by theimagestop.com
M-F: 8am – 4:30pm
Sat-Sun: office closed
Mailing Address:
47 Cedarbrook Close SW
Calgary AB. Canada T2W5B8
Book a Hosting Appointment
Support
Tickets / Email / Text
Great Updates
Our Penguin Blog