Hosting – Email – Separated: Why it's better that way…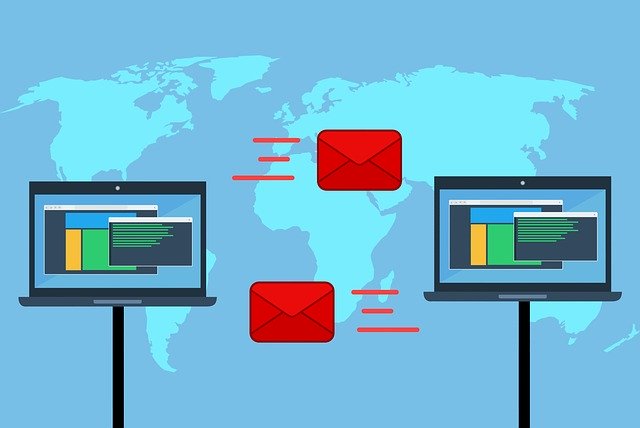 3 reasons web and email hosting are better apart.
Article shared by permission:
It's 2019. We can have groceries delivered the same day. We can control the temperature inside our homes from miles away. We can even watch our pets through an app on our phones. (Admit it, we all do it!)
We are living in a world where technology makes our lives more enjoyable, and a lot easier.
It makes sense that we like to combine several tasks into one and look for all-in-one solutions that help us do it all. There are certain products that help make our day-to-day lives easier and our business prosper in ways we never thought possible. When it comes to website and email hosting, however, this is one instance that makes sense to keep them separate.
Why it's better to keep web & email hosting separate:
It may feel natural to search for a partner that does hosting for both websites and emails, but oftentimes you'll find it's not the best way. While it may feel like a great bargain to bundle, you run quite a bit more risk.
Here are 3 reasons it's risky to host your email and website on the same server:
If one goes down, they ALL go down...
The best argument for keeping your website and email hosting separate would be in situations when your host stops working.
Imagine all the electricity, water, and gas in a building are linked together through one box. If something happens to that one box, you've now lost all electricity, water, and gas in the entire building. This seems extreme, but this is the case when you use the same server for your website and email. All the essential items you need to survive (or your business to survive) end up being jeopardized if one thing happens to that one box (or server).
Providers that host both email and websites may place everything on one server. And typically, those types of servers go down more frequently than say, a managed hosting solution, like Flywheel. If that one server goes down, your website and email have no choice but to also crash.
So now, imagine both your website AND your email are down…
Think about how much it would impact your business if they were offline for 10 minutes, one hour, or beyond. It doesn't matter if you're a freelancer, part of an established agency, or member of a multimillion-dollar corporation…no one wants to lose money. It's not a good experience for your business or your customers.
The idea of missing out on potential projects, client problems, client support tickets, and payment notifications should be enough to justify having separate hosts for your website and your email, just in case. Trust me – it's much safer.
Getting support can be stressful...
You hire a plumber to fix your pipes and you would hire a lawn service to cut your grass. You wouldn't try to get one to do both jobs at your home, and this can be applied to web and email hosting, too.
For website hosting, you'll want to know you can contact a support team full of people who are true experts on servers, setting up DNS, troubleshooting error logs, and so on. The same can be said of email hosting – wouldn't it be nice to know you're talking to email experts whenever you need help?  
Sure, partnering with a company that hosts your website and email may save you money in the short run, but the potential problems you'll face probably aren't worth saving that extra pocket change.
Migrating data is double the headache...
Let's say you need to change some things, maybe your domain name or hosting provider – how much do you love migrating your site data? (I can imagine there are several things you'd rather do instead!) Whether it's DNS, MX records, zone files, or site files, migrating websites can be a pain.
Now, imagine your email is tied to the site you want to migrate; it makes the process that much more complicated. The domain transfer process also becomes more difficult with an attached email. Just picture trying to switch domains while keeping your email up and running…Good luck.
I know you aren't migrating sites all the time but the worst case scenario would be your website and your email down for any amount of time.
Why some company's focus on just WordPress hosting (and not email):
Specialized / managed WordPress hosting results in a laser-focused aproach to all things WordPress such as best practices, how plugins and themes interact, the development workflow…really everything that has to do with WordPress.
That focus allows a WordPress only hosting company to be experts at managed WordPress hosting and provide you with the best product on the market.
Email hosts that you CAN trust:
Quality support and powerful features are a priority when finding an email host for your business. We highly recommend that our customers work with an equally great email provider that specializes in hosting and supporting email.
Some things to take into consideration when choosing an email hosting provider are price, support, and the future of your business as it grows and the possibility of needing more storage, support, etc.
G Suite
G Suite is the perfect host for email, plus it's pretty convenient if you're already using Google Docs, Google Sheets, etc. Some of their features include:
The ability to reach colleagues anywhere (even offline!)
Resources to help you create what you need
File storage so you can easily find whatever you're looking for
The ability to manage users, devices, and data securely
They also have individualized solutions depending on how big your company is, your goals, and your objectives.
Zoho Mail
Zoho Mail is an excellent choice for email hosting. It's a secure and reliable business email solution tailor-made for your organization's communication needs. Through Zoho, you have access to:
Custom domain-based email addresses for all your employees and the ability to set up email groups for different departments
24/7 support
Hassle-free migrations (yay!)
Privacy guarantee
Zoho creates an experience that's more than just an email; it's a collaborative experience for your entire team.
Hover
Hover works for a variety of purposes: individuals, families, and small businesses. A few of Hover's features include:
Built-in anti-spam and virus protection
Storage (depending on your needs)
Email recovery
Office 365
Office 365 is a great product for teams looking for lots of storage and easy-to-use apps. Some of their popular features include:
Access to popular office apps like Word, Excel, and Powerpoint
24/7 phone and web support
File storage and sharing
Greatmail
Looking for business-class email hosting? Greatmail may be just the host for you. They offer things like:
Enterprise-level anti-spam and virus protection
Inbox deliverability consulting for email marketers
Cost effective solutions for you and your clients
FastMail
Building your business around efficiency? Fastmail has built an email platform that maximizes speed and helps you build efficient workflows. Some of their other features include:
Better spam protection.
Organization.
No ads. Ever.
A free 30-day email
With so many great email providers out there, there's really no reason to stress about having separate email and web hosts. In fact, it's often the best way to structure your business!