Setting up a Gmail Email Account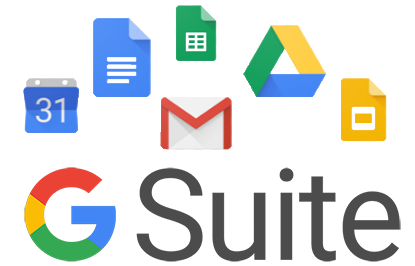 When clients purchase their domain and hosting with The Image Stop ltd. / PenguinHosting.ca, each has the option of creating free email addresses through their hosting panel, which uses their domain name (for example, "info@YOURDOMAINNAME.com"). Full disclosure – this is a very basic email program. It is a basic interface without many 'bells and whistles' that many business owners desire.  The online webmail interface can make it difficult to organize emails, things can get lost, and the overall look of any of the interfaces is definitely dated. True, you can use your own desktop email program (such as Outlook / Apple Mail etc…). This may solve many issues other than the online webmail use. To top it off, use of this email by storing emails and their attachments online will fill up your Hosting space as provided in your website hosting package and could involve extra costs as the amount of space given to your account requires increases.
Some clients choose to use Gmail or a different free account so that they can use the online webmail interface. The good news is that you can have an email account on Gmail or Microsoft Office 265 AND use your own domain name. The best part is that this is not difficult or time-consuming.
WHY YOU MIGHT WANT TO USE GMAIL WITH YOUR CUSTOM DOMAIN:
Having a custom domain email address makes you appear more professional – image is everything…
A dedicated email server is more reliable and will have more useful abilities built in.
Don't worry, you can be logged into multiple accounts at once. 
CREATE A CUSTOM DOMAIN EMAIL ADDRESS WITH GMAIL:
Firstly, please note that the instructions below are accurate as of the publishing of this post. Due to changes that may occur with third-party providers (such as Google) we cannot ensure that these steps will always be exactly as noted here. The idea is likely the same though.  🙂
Be sure you have your cPanel (your hosting panel) login information. If you need this and are a client of The Image Stop ltd. / PenguinHosting.ca, simply Contact Us and we can send you what you require.
Also, if you do not already have a domain and hosting with us – Contact Us and we can help get things started.
Visit the Google Apps page. 
Note that the trial period in at the top of the page – choose a package and click "Get Started".
Fill out the required information about your company.
Once completed you will need to verify your domain name. We recommend downloading the supplied html file and uploading it to your root directory (public_html) using the "File Manager" within your hosting cPanel. T
Once this is completed click "verify."
When this is completed, login to your Google Apps account and click "Users." There, you'll see the option to add new users (i.e. custom email addresses!).
That's should be it…. you're done!
• Please note that Gmail/Google mail is NOT the only available choice for a dedicated email. Microsoft offers a similar product for a comparable cost.
• The Image Stop ltd. / PenguinHosting.ca supplies instructions and tips to assist clients with their services that extend beyond our own business offerings. Should you require more assistance please Contact Us and we will be more than happy to recommend an IT company that can help you with services beyond what we cover within our group of services.
—————————————————————————-
• IMPORTANT • Within your Hosting cPanel, The Image Stop ltd. / PenguinHosting.ca give you the ability to make the required changes to your website MX records so that email will be directed to go to your new Gmail account. This can be found in the "Email" section of your cPanel interface under "Google MX Wizard"