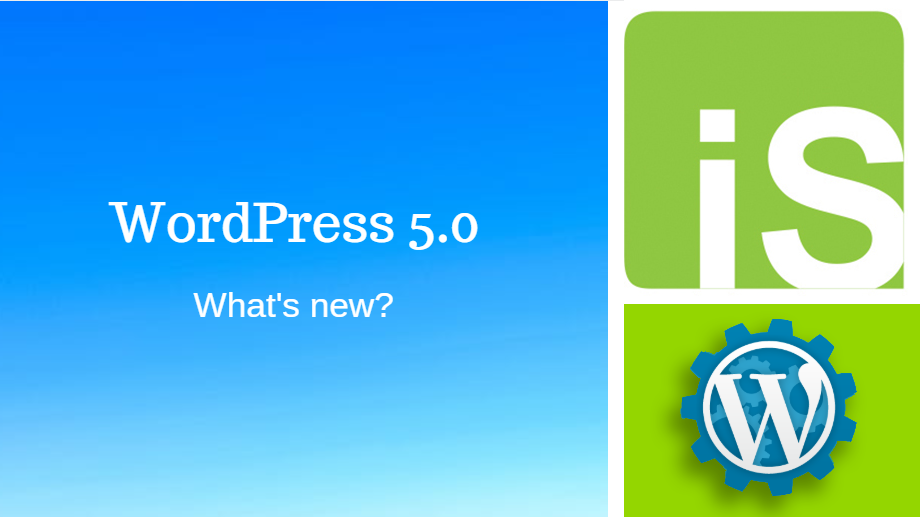 …. is this thing broken??
Dec 13/ 2018: If you have a website that was built using WordPress as it's base then you may have noticed some BIG changes with the most recent update to WordPress 5.0. We realize that the new interface may come as quite the shock/change to our clients (current and soon to be)  so this post is to help address the changes and how we can help you.
WordPress released its 5.0 update which is its biggest release in a very long time.
The update brought a number of changes to the platform but also contained a number of security vulnerabilities.
A 5.0.1 patch has already been released that fixes the vulnerabilities including a Google indexing bug that was storing user passwords.
The update also comes with a brand new looking interface that changes the way users add to or change elements on pages. WordPress has introduced a new 'block' system that adds a more of a simple modular-type interface. This looks to be a nice new interface, HOWEVER, many will find this change to be scary and potentially totally confusing. Over time we will get more used to how to operate and work with our site pages and posts. We encourage clients to check it out and try a bit of the new interface.
That said, The Image Stop has put together a solution that can help keep the previous interface usable as-is to make the current change easier to manage.
Please contact us if you are experiencing the difficulties noted here and we'll be more than happy to help, explain our solution(s) and assist you in helping with your site transitions moving forward.
SUMMARY: It's a new look but we are there to help. 🙂