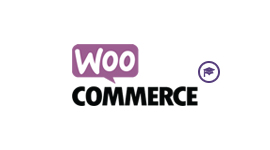 Woocommerce Status' and What They Mean
New to using WooCommerce e-commerce on your WordPress website? Then this is for you…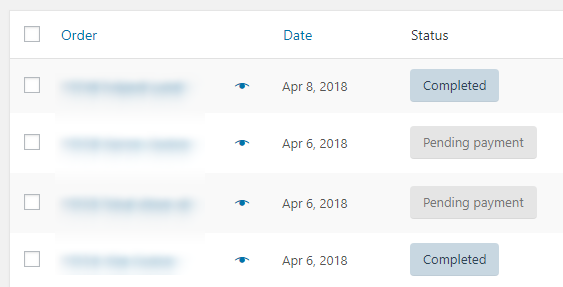 When taking payments via WooCommerce (e.g. via PayPal), your "Orders" page will show the following status labels:
Pending payment – Order received (unpaid)
Failed – Payment failed or was declined (unpaid). Note that this status may not show immediately and instead show as Pending until verified (i.e., PayPal)
Processing – Payment received and stock has been reduced – the order is awaiting fulfillment. All product orders require processing, except those that are Digital and Downloadable.
Completed – Order fulfilled and complete – requires no further action
On-Hold – Awaiting payment – stock is reduced, but you need to confirm payment
Cancelled – Cancelled by an admin or the customer – no further action required (Cancelling an order does not affect stock quantity by default)
Refunded – Refunded by an admin – no further action required
By clicking into each order, you can see more information and manage the order: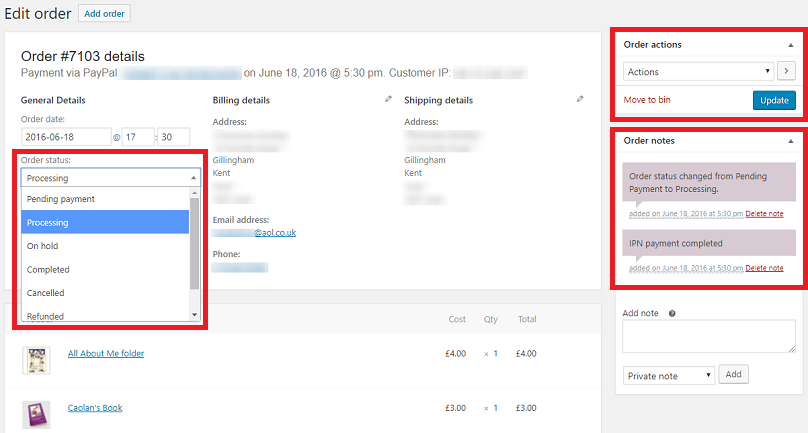 For example, you can:
See which items the customer has purchased.
Change the order to "Completed" (i.e. dispatched).
Add private (internal) notes.
Add a note to send to the customer.
Resend copies of invoices.
If you're looking for more help, WooCommerce have a series of help guides on their website, e.g. Managing Orders.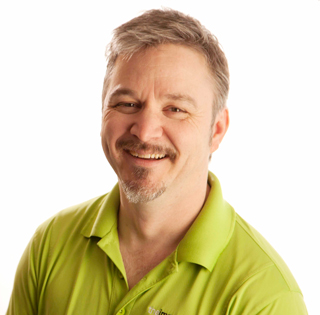 greg T
Owner and Creative Director | The Image Stop ltd.
Greg has been in marketing and advertising for over 30 years, 23 of the last  years as owner of The Image Stop ltd. His background and schooling in this area coupled with his studies in human psychology have created repeated successes for bot his company and clients alike. For fun Greg practises and performs as a magician / impersonator and mentalist.
Contact iS
Contact us anytime – maybe we can come visit you. We like to meet our clients and discuss their Design and Marketing ideas. Use our Online Booking button in our navigation menu above or send us a note here.


Office: 403.630.3409
---
Mailing Address: 47 Cedarbrook Close SW Calgary, Alberta T2W 5B8
Business Hours: 8am – 4:30 pm, Monday to Friday (MST)